PENGARUH KOMPOS LIMBAH DAUN MINYAK KAYU PUTIH UNTUK PERTUMBUHAN SEMAI TANAMAN KAYU PUTIH
Abstract
Cajuput oil production process in PMKP Sukun produce cajuput oil and waste. There are three types of waste generated, ie liquid waste, solid waste, and gas waste. Solid waste in the form of waste of cajuput leaves is mostly used for briquettes and sold crude and the remaining is unutilized. To reduce the very high volume, so the unutilized solid waste is used as added fertilizer to planting media of cajuput seedling. This study was conducted to determine the effect of treatment of leaves waste compost of cajuput oil (bokashi) on the growth of seedlings of cajuput plants (Melaleuca cajuputi Powell). The method used was a randomized block design consisting of nine treatments and three replications with the observation parameters of seedling height, number of leaves, dry weight, soil pH, organic C, N, P, K, and N absorption. Results of the study showed that bokasi fertilizer 1 at a dose of 167 g polybag-1 gave the highest cajuput seedlings, and bokashi fertilizers 3 with a dose of 167 g polybag-1 gave the highest  number of cajuput seedling leaves.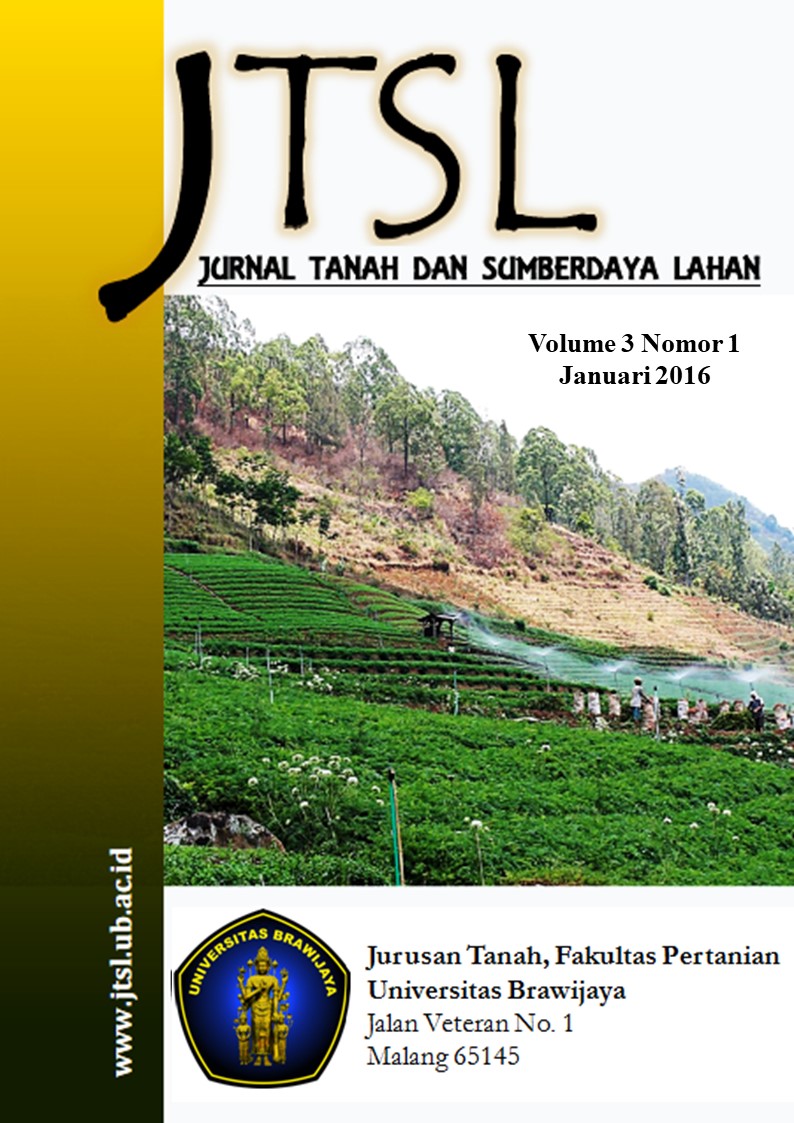 Downloads
How to Cite
Rahmawati, A., Alberto, E., & Soemarno, S. (2017). PENGARUH KOMPOS LIMBAH DAUN MINYAK KAYU PUTIH UNTUK PERTUMBUHAN SEMAI TANAMAN KAYU PUTIH. Jurnal Tanah Dan Sumberdaya Lahan, 3(1), 293–301. Retrieved from https://jtsl.ub.ac.id/index.php/jtsl/article/view/141
License
The copyright of the received article shall be assigned to the journal as the publisher of the journal. The intended copyright includes the right to publish the article in various forms (including reprints). The journal maintains the publishing rights to the published articles.

This work is licensed under a Creative Commons Attribution-NonCommercial 4.0 International License.