VIABILITAS DAN AKTIVITAS ENZIM FOSFATASE SERTA PRODUKSI ASAM ORGANIK BAKTERI PELARUT FOSFAT PADA BEBERAPA SUHU SIMPAN
Abstract
Phosphate is the second essential chemical element for plants. However, it mostly presents in insoluble form. Using biofertilizers containing phosphate-solubilizing bacteria can increase phosphate solubilization. However, it is often ineffective due to the high temperature of the storage warehouse so the viability and enzyme activity of the microbes can decrease. The aims of this study were to determine the optimum and maximum temperature of phosphate-solubilizing bacteria's viability, knowing the effect of storage temperature on the bacteria population and halozone of phosphate-solubilizing bacteria, knowing phosphatase activity of phosphate-solubilizing bacteria which were incubated at high temperatures, and knowing the organic acid production of phosphate-solubilizing bacteria which incubated at high temperature. The results showed that 37˚C was the optimum temperature of JBNO6, KT6D, KT7D and EPS5 strains and they could hold the high temperature of 58˚C (thermophilic). The ability of all strains in dissolving the P-insoluble decreased at high temperatures. However, the enzyme activity would go back again at room temperature (reversible). The acid phosphatase value of all phosphate-solubilizing bacteria strains was higher than the alkaline phosphatase value in the entire storage temperature. At high temperatures, KT6D was capable of producing oxalic acid and KT7D was able to produce acetic acid. EPS5 was the highest in the ability of phosphate solubilizing, the ability to produce the phosphatase enzyme and the bacteria population compared with JBNO6, KT6D and KT7D.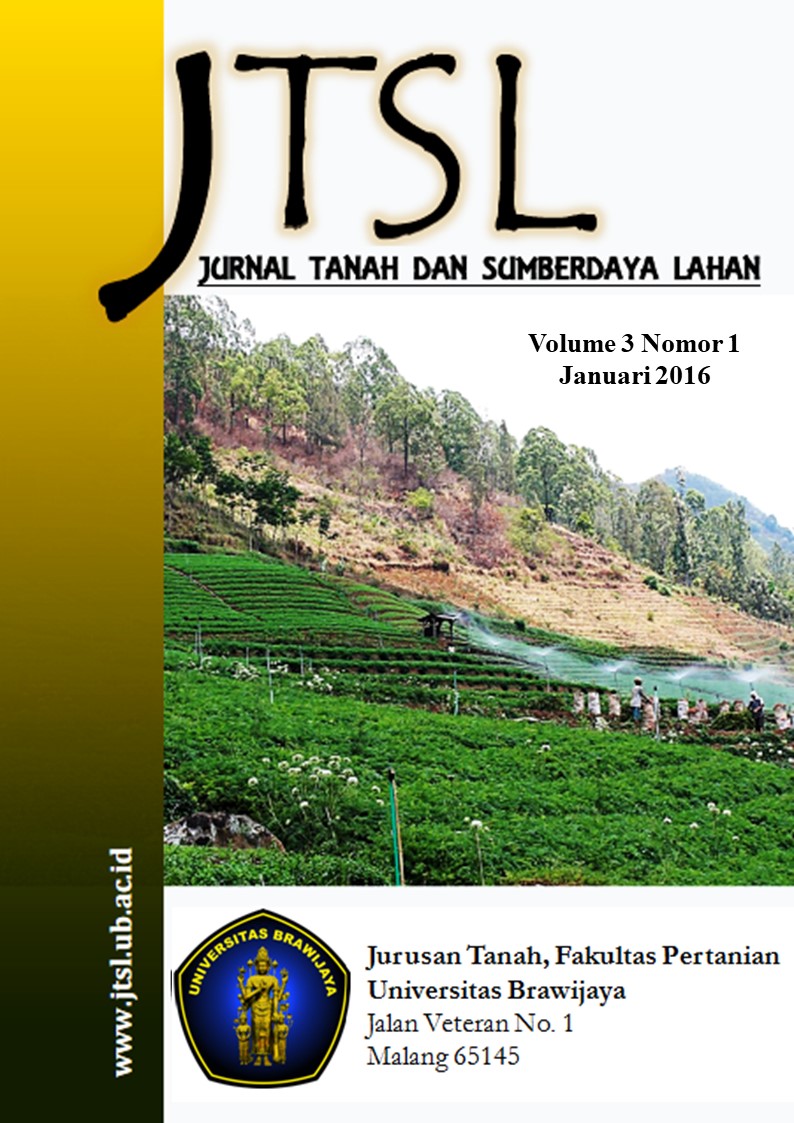 Downloads
How to Cite
Dewanti, A. W., Pratiwi, E., & Nuraini, Y. (2017). VIABILITAS DAN AKTIVITAS ENZIM FOSFATASE SERTA PRODUKSI ASAM ORGANIK BAKTERI PELARUT FOSFAT PADA BEBERAPA SUHU SIMPAN. Jurnal Tanah Dan Sumberdaya Lahan, 3(1), 311–318. Retrieved from https://jtsl.ub.ac.id/index.php/jtsl/article/view/143
License
The copyright of the received article shall be assigned to the journal as the publisher of the journal. The intended copyright includes the right to publish the article in various forms (including reprints). The journal maintains the publishing rights to the published articles.

This work is licensed under a Creative Commons Attribution-NonCommercial 4.0 International License.